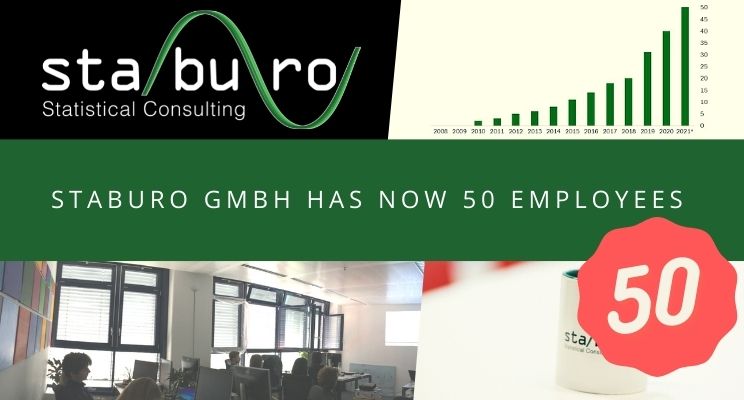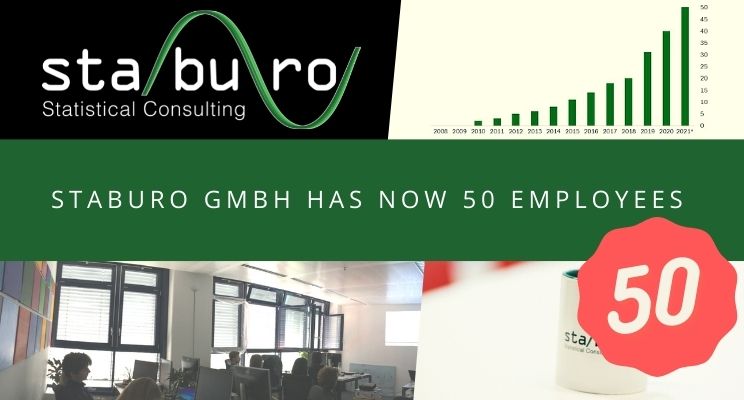 Staburo GmbH has now 50 employees

 
Staburo GmbH reached the major milestone of 50 employees last week! We are very proud of our dynamic team and are looking forward to the future with a great working environment in an open, friendly, and international team that develops together! It was a wonderful ride until now, and we will continue to provide advanced, high quality data science services for our international pharmaceutical clients.
Data analysis, clinical biostatistics and more.