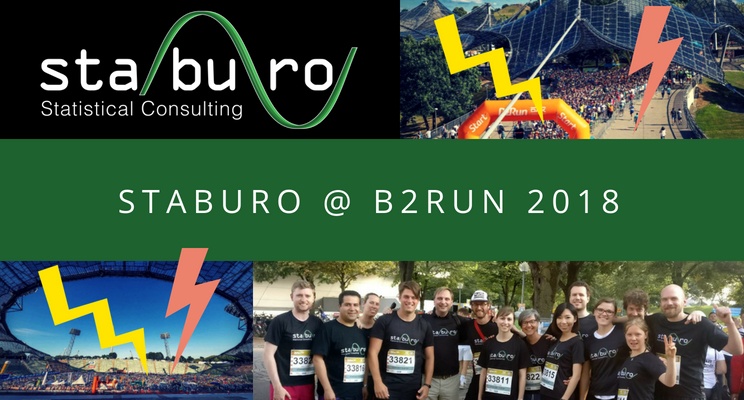 Team spirit, speed and strength. Qualities, which our clients normally value in biostatistics projects with us – we wanted to bring on the race track in the 2018 B2RUN in Munich.
The 6.1 km long was scheduled to take place in the Olympic Park, with the finish in the classic Olympic Stadium.
Unfortunately, a thunderstorm hit Munich, when we were about to start the race. After we got soaking wet and waited for over half an hour in the rain, the whole event was cancelled due to safety concerns. Ironically, the clouds cleared up directly after that but the decision was already made.
There was nothing left to do for us, but to discuss, if our team's running times, i.e. 0:00h – from a statistics perspective – were our best results, or if we cannot count that…
After the B2RUN fail, we had dinner together at the restaurant Café Blücher in Munich, including the very French award ceremony for the World Cup Tippspiel, which was won with the closest possible margin by Josef Höfler. Despite the weather, it was a great event with a sporty team – next time maybe even with actual running!