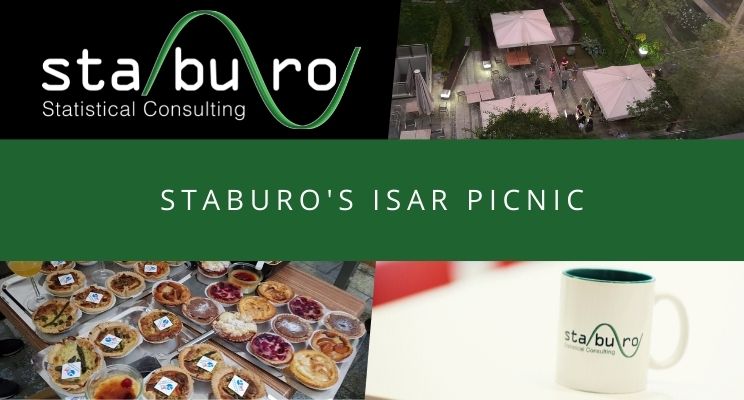 Staburo's Isar picnic
Finally, some socialising again!
Since we all still work mainly from home, we were really looking forward to having a picnic together on the Isar – in the fresh air and with a lot of distance. Unfortunately, the weather didn't quite play along, so we had to move our event from the Isar to our office courtyard equipped with large umbrellas.
The highlight of the get-together was the award ceremony for our Staburo Euro 2020 football tipp game, with lots of sweets and a real pinata for the winner!
The food with various tartes and salads was delicious and the atmosphere was great. Hopefully these get-togethers will be possible more often soon again!
Data analysis, clinical biostatistics and more.