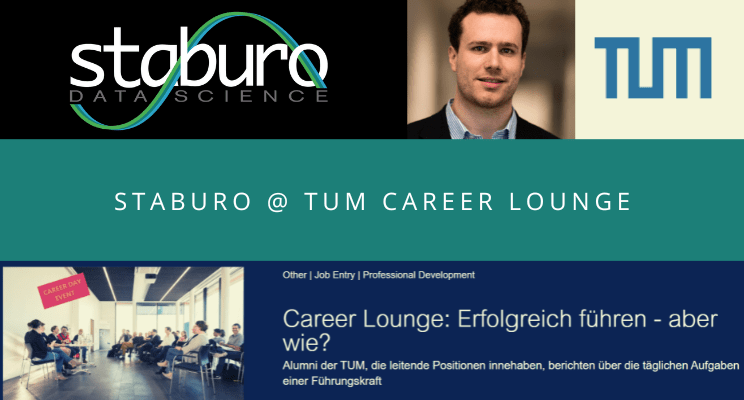 Staburo @ TUM career lounge
The TUM career day panel with the topic leadership was supported by Josef Höfler and other panelists (i.e., Susanne Keller from Baxter, Niklas Grünbauer from TenneT TSO, Bernd Kohler from Takeda and Herbert Reiter from financial.com)
During a panel discussion students had the opportunity to ask questions, e.g.:
How do I get a position as team leader?
How can I prepare for this position?
What kind of skills do I need?
What difficult situations came up and how did you handle them?
Josef Höfler shared his experience with the students from his perspective as entrepreneur.  Staburo started as small team and now has grown to over 55 employees. Especially in a constantly changing environment it is important to take over responsibilities. Creating an environment based on trust, clear communication, appreciation, and common goals is key for a successful company growth.
Data analysis, clinical biostatistics and more.