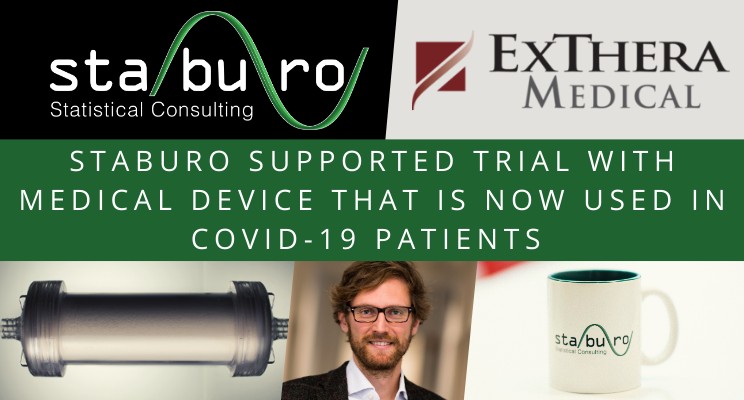 Staburo supported evaluation of medical device which recently got FDA Emergency Use Authorization for COVID-19
Staburo Managing Director Dr. Hannes Buchner and our team was involved in statistical consulting and performing data analysis in a trial for a medical device which is now being used in COVID-19 patients.
The device binds SARS-CoV-2 and removes it from the blood. It has been shown to also remove inflammatory markers such as IL-6. Other inflammatory markers that have correlated to poor outcome such as d-dimers and Ferritin have decreased during and after treatment. Stabilization of blood pressure has also been reported and reduction in the need for vasopressors. This allows additional time for supportive care while reducing the source of inflammation and preventing further damage caused by the pathogen.
Further information can be found on the company's website: www.extheramedical.com
Data analysis, clinical biostatistics and more.