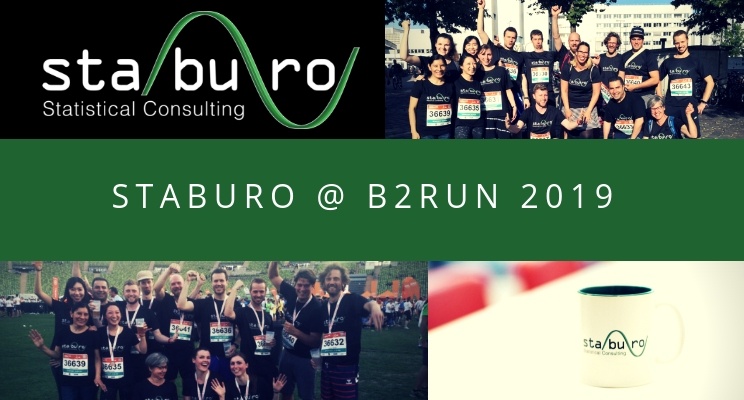 Staburo @ B2Run2019 
Team spirit, speed and strength – this time in action! Staburo started again at this year's B2Run, after the last one in 2018 was canceled due to safety concerns (click here for the story).
With best weather conditions, 30,000 participants from 1,500 Munich companies ran together to finish in the Olympic Stadium. The race track was 6.1km long and took us through the picturesque 1972 Olympic Park, which alone was worth the effort. Staburo was in the middle of the action, and once again no. 1 in the Biostatistics category, check this graph for our results: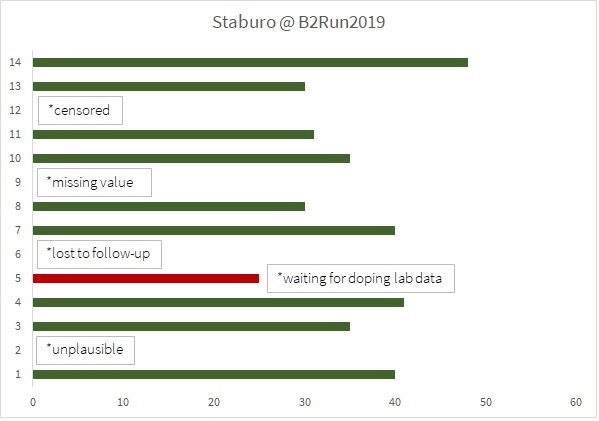 Everyone finished safely (after being cheered on, by great Staburo fans before the finish line) and was greeted and congratulated by the rest of the team. Great achievement!
After some alcohol-free electrolytes, water and fruits, we walked to our beautiful location for dinner, the Italian restaurant "Ciao Francesco" with delicious food.
It was a great evening with sports, fun and dinner!
Data analysis, clinical biostatistics and more.