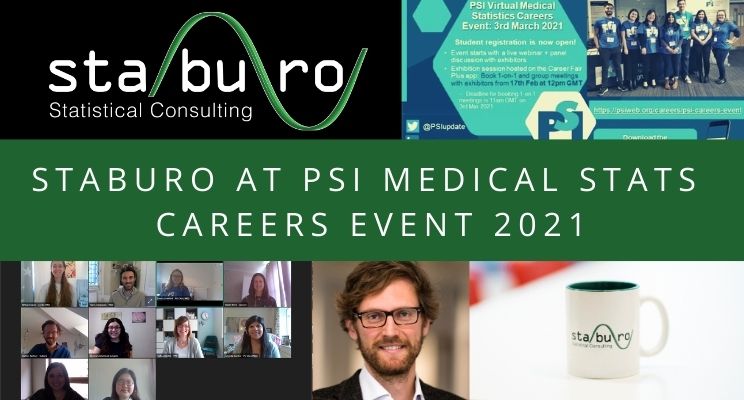 Staburo @ PSI Medical Stats Careers Event 2021 
Staburo's Managing Director Dr. Hannes Buchner took part in the online panel discussion on 3 March 2021 that was the start of the PSI Medical Stats Careers Event 2021.
This event was aimed at students with an interest in the field of Medical Statistics, for example within pharmaceuticals, healthcare and/or medical research.
There was also be a virtual Career fair after the panel discussion, where students could book individual meetings with Staburo's Managing Director Roland Stieger, and discuss job opportunities at our company.
Check out more information on the PSI website. We thank the PSI team for organizing this event during special times!
Here some information about the panelists, followed by a screenshot: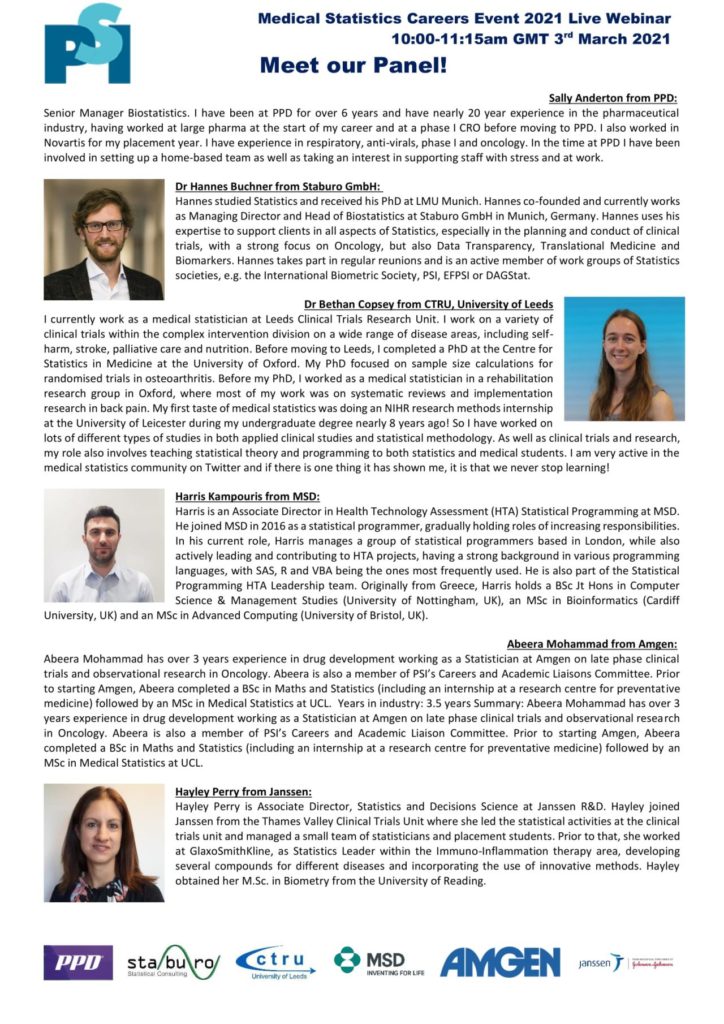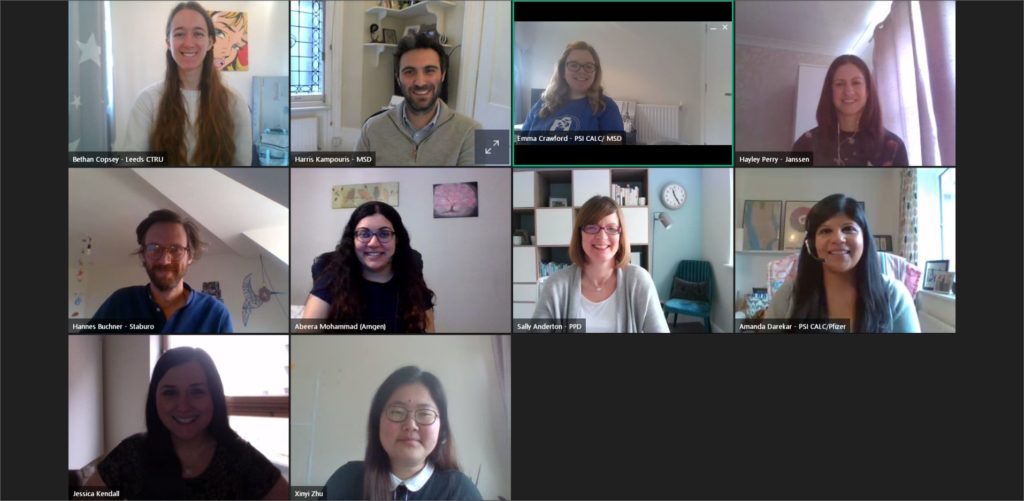 Data analysis, clinical biostatistics and more.