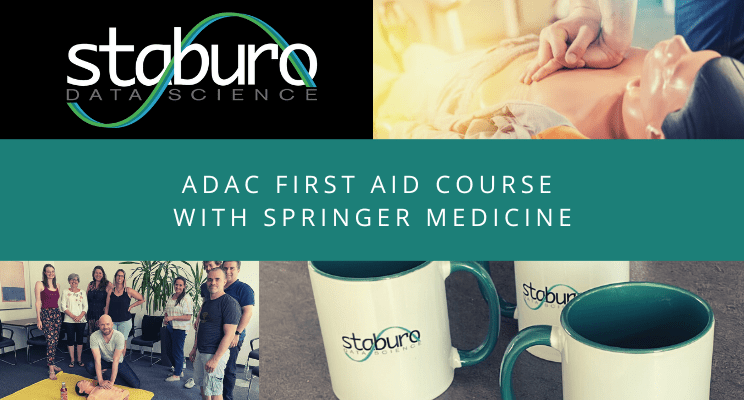 ADAC first aid course with Springer Medicine publishing
Nine Staburo colleagues recently took part in a full-day first aid course that was organized in collaboration with the company Springer Medicine publishing, who is a neighbor company in our Munich office building.
The course was performed by ADAC, and contained goals and ideal steps for first aid situations, which can occur at work, but also in private life. It was great that theory and practical parts, e.g. cardiopulmonary resuscitation or wound care, were equally distributed. Especially interesting was the part about automatic external defibrillator (AED) function and use. A big thanks to Springer Medicine publishing, who offered that we can use one of their AEDs in emergency situations.
We are very happy that so many volunteers joined to offer a safe work environment at Staburo and be able to act correctly and fast, if there are any health issues at our workplace.
Data analysis, clinical biostatistics and more.