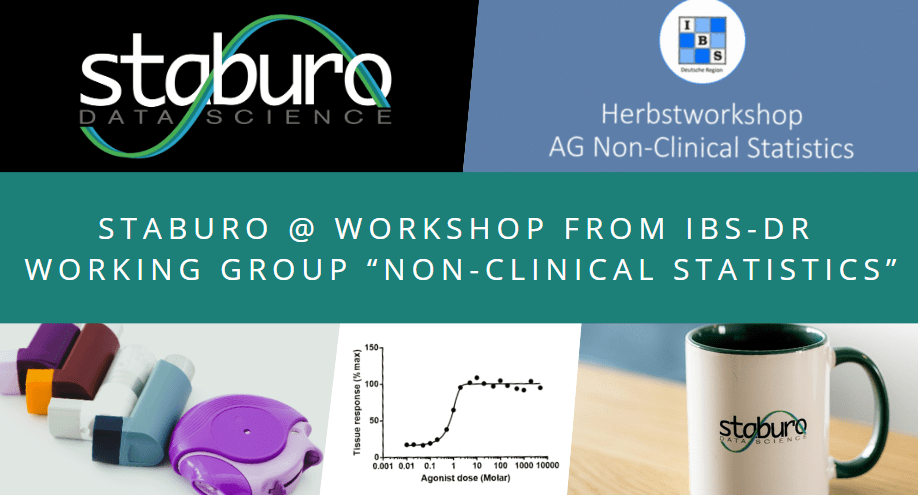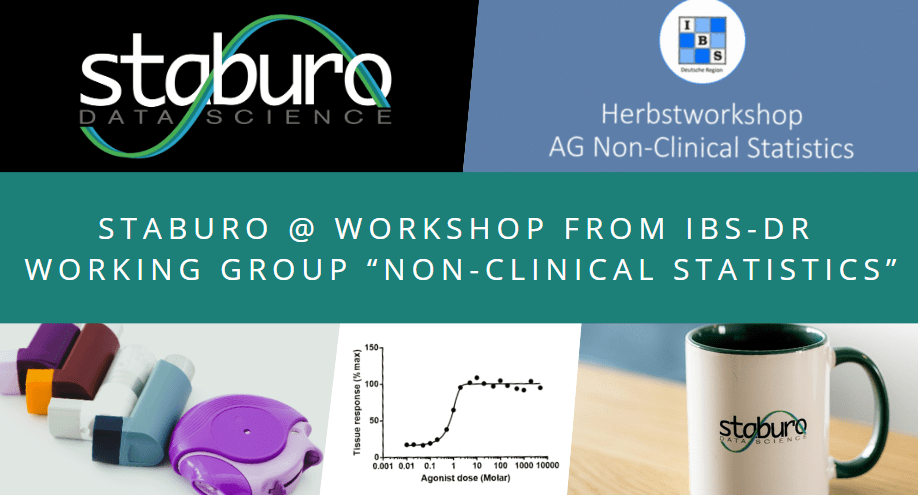 Staburo @ workshop from IBS-DR working group "Non-Clinical Statistics"
Staburo recently took part at the workshop of the IBS-DR (Internationale Biometrische Gesellschaft – Deutsche Region) working group "Non-Clinical Statistics". The workshop was held as hybrid event: Online and at the same time in Ingelheim on 24 and 25 November 2022. It covered many exciting topics in the field of non-clinical statistics like toxicology, design of experiments, process, and stability monitoring.
A recurrent scheme has been that presenters provided insights on challenges for statisticians both in their working environment and on a professional level. State-of the art solutions to address questions that arise from the non-clinical research field were discussed and related against the background of common practises, guidelines, and regulations.
Many thanks to the organisers for this exciting workshop. It was a great opportunity to learn and exchange. We are already looking forward to the next workshop in that group!
Staburo also has a strong focus on non-clinical statistics. We interact with regulatory authorities, and we know and work according to their guidelines on a daily basis. Companies that want to progress non-clinical projects, and medical device companies within an increasingly regulated environment, can benefit from our experience, such as:
Statistical and analysis planning for medical device trials
Design of Experiments statistical input and recommendations
Stability testing
Dissolution testing
JoS
FDS
Interaction with authorities (e.g. FDA, EMA) focusing on statistical design or data analyses
Please feel free to contact us at any time!
Data analysis, clinical biostatistics and more.