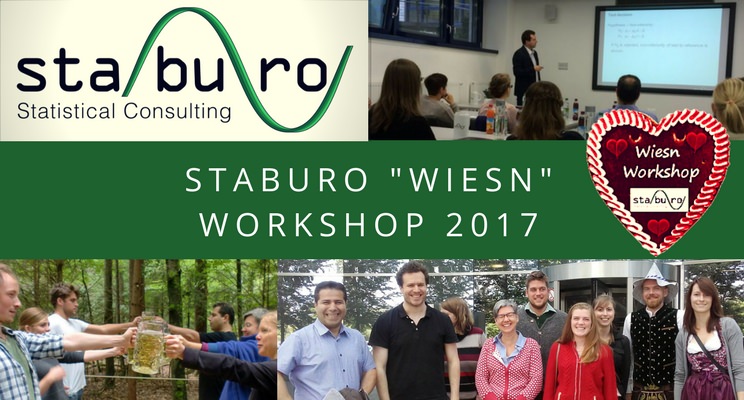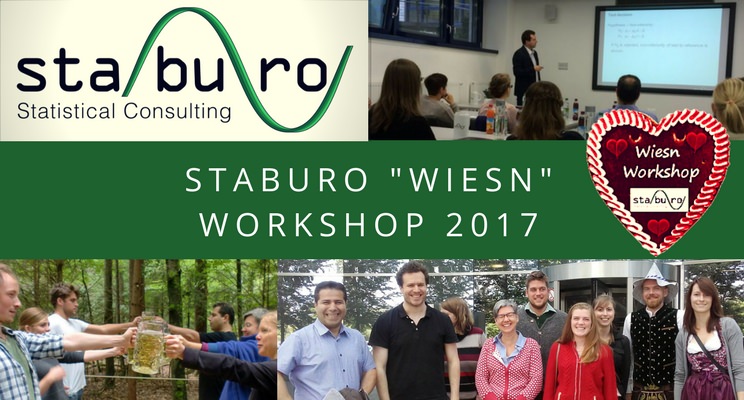 Statistics Workshop
It is a very nice tradition to have a Staburo statistics training session on the first Monday of the two-week Oktoberfest period. This year, the Staburo team had the chance to learn more about the ANOVA method plus SAS/R programming advice. In the second talk, useful insights in SDTM data structure standards were presented. As always, this was a great opportunity to share hands-on expertise with all Staburo employees and we had a fruitful discussion afterwards. Contents of the workshop will be published here, soon.
Team & Client "Wiesn"
The second important tradition is to pay the Oktoberfest (or also called "Wiesn") a visit after the workshop. Once again, we had a wonderful time with the team and long-time Staburo clients. The music was a bit cheesy, drinks and food are certainly overpriced, but "Wiesn" is only once every year and you know what to expect! Everyone got home safely – with additional knowledge from the workshop and good emotions from the Oktoberfest. We are already looking forward to the Staburo "Wiesn" Workshop 2018 and thank all participants for making this a great event!