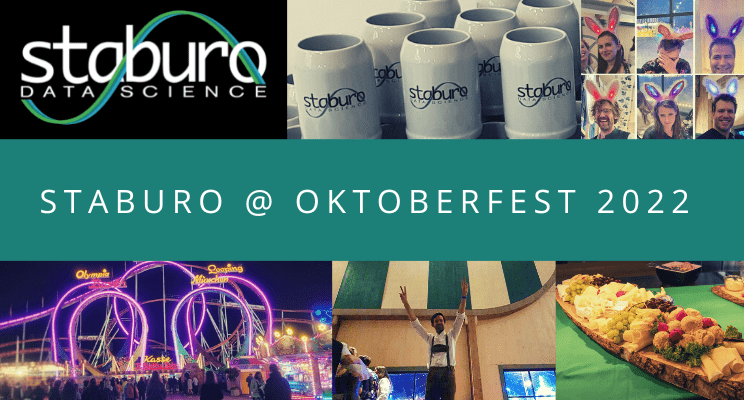 Staburo @ Oktoberfest 2022
It is a very nice Staburo tradition to go to the traditional Munich Oktoberfest together. The last two years the "Wiesn" was cancelled but this year it took part again and we decided to go and had a reservation for the Bräurosl tent!
Once again, we had a wonderful time with our growing team and long-time Staburo clients. It was great fun to come together again at the Oktoberfest to celebrate, dance and sing together.
Everyone got home safely – with good vibes from the event and some funny pictures and experiences. We are already looking forward to the Staburo "Wiesn" 2023 and thank all participants for making this a great team event!
Data analysis, clinical biostatistics and more.