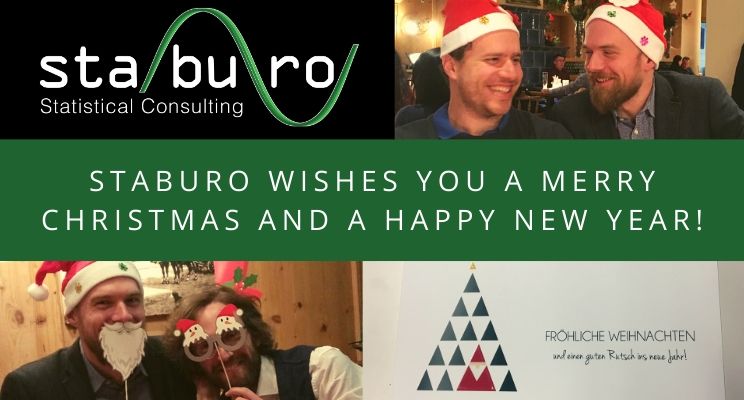 Staburo wishes you a Merry Christmas and a Happy New Year!
We thank our employees and clients, who helped us, to make 2019 very successful for our company!
We wish all partners and future partners, our employees, and their families a wonderful Christmas and a great start in 2020.
Staburo will continue to support you with experienced biostatisticians and statistical programmers next year and in the years to come! Thank you!
Data analysis, clinical biostatistics and more.