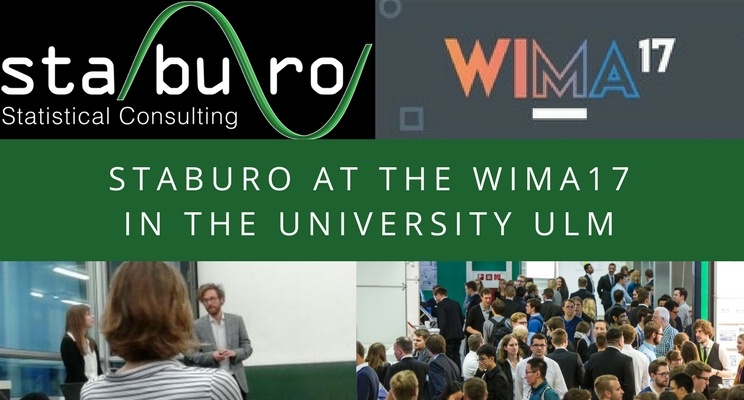 Staburo took part in the WiMa17 Congress at the University Ulm. The WiMa Congress is a networking forum for companies and students from a mathematics, finance, IT, and biometry background.
At the WiMa Congress, companies have the opportunity to present themselves, get in contact with their possible future employees and have personal interview sessions with them. Furthermore, there are different presentations on very interesting topics, during the entire day. Staburo provided insights into crossover correction methods in oncology, as well as an overview on other offered services and the work of biostatisticians and statistical programmers in clinical research. A current employee, who studied medical biometry at Ulm University also shared a short personal testimonial about her start at Staburo.
A big thank you for inviting us and for the great organisation of this event. We will definitely come back next year!