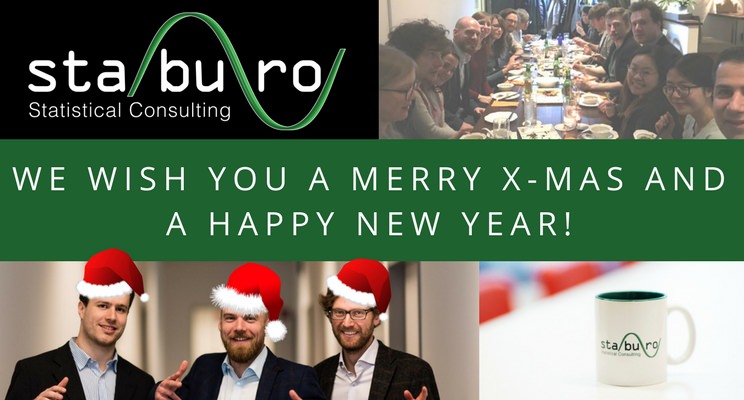 Big steps for Staburo in 2017
Last year was very successful for our company. Our major milestones were:
Strategy workshop with Mission & Vision for 2022
Further internationalization with additional US, EU and UK projects
New big pharma & new biomarker project
Four new employees during 2017 + several interns
Goals for net sales and FTEs achieved
Moving to a new, bigger office space
We thank our employees and clients, who helped us, to make all of this happen!
We wish all partners and future partners, our employees, and their families a wonderful Christmas and a great start in 2018.
Staburo will continue to support you with experienced biostatisticians and statistical programmers next year and in the years to come! Thank you!