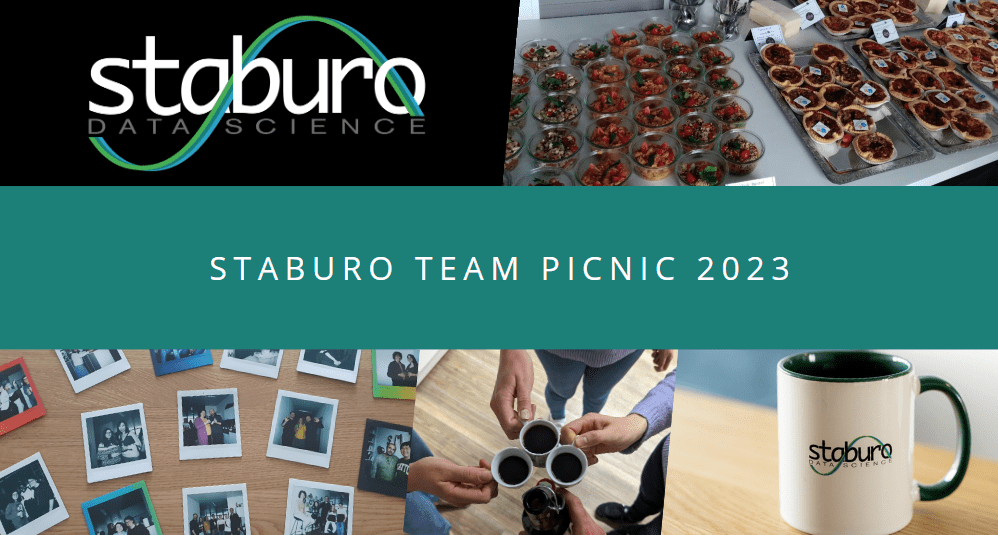 Staburo Team Picnic 2023
Our Isar Picnic has become a regular team event in recent years. So, the entire team was already looking forward to our relaxed and nice get-together. The weather forecast for our selected day was fresh 10 degrees Celsius and constant rain. Therefore, we spontaneously changed it to an "indoor picnic" and came together in the late afternoon in our office.
Despite the weather we had a fun and relaxing afternoon with delicious food and nice drinks. Since we are continuously growing and still working hybrid, it was a nice occasion for everyone to meet new faces and to socialise.
Thanks everyone for joining our team event and for the good vibes!
Now we are keeping our fingers crossed for our next outdoor summer event.
Data analysis, clinical biostatistics and more.