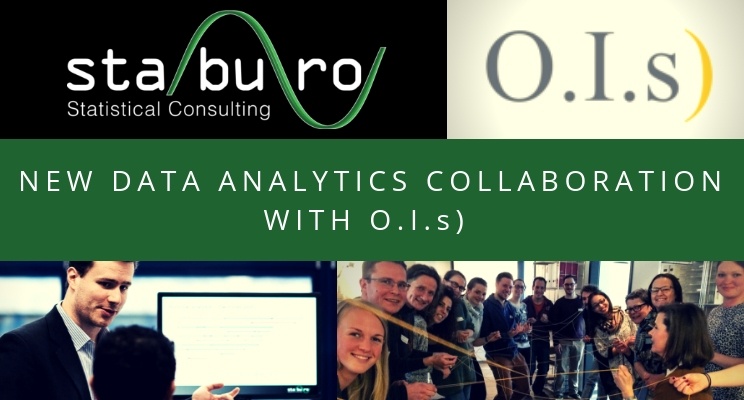 Staburo supports OncologyInformationService in Data Analytics 
Staburo recently started a successful collaboration with OncologyInformationService – O.I.s)! Staburo supports O.I.s) in the analysis of Real World Data in oncology.
O.I.s) has been providing an innovative, proprietary and tailor-made methodology and expertise in the field of Real World Data for oncology and hematology for over 20 years. O.I.s) supports the majority of specialized pharmaceutical companies in market access and market development across Europe. In addition, the company and its founder Lenka Kellermann, are members of several medical associations, such as the "Deutsche Krebsgesellschaft" (DKG), DGHO and ASCO, bringing together patients, physicians and researchers into an environment designed to improve the outcomes. We are looking forward to a great sustainable cooperation!
Data analysis, clinical biostatistics and more.