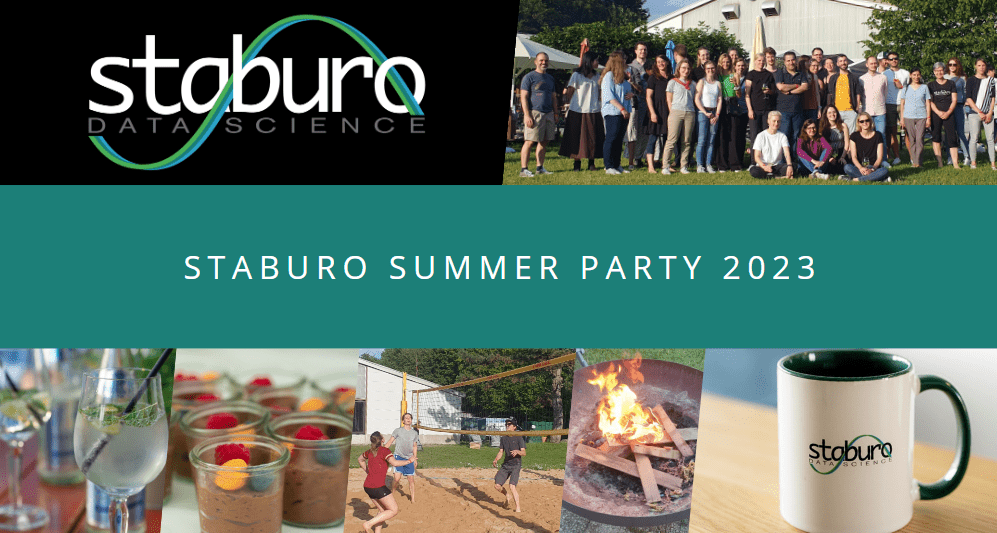 Staburo Summer Party 2023
A few days ago the time had come for our Staburo summer party.
On a late Wednesday afternoon all Staburo employees including families met at the event location Rothof in Munich Bogenhausen.
The day started with mixed weather, but right at the start of our event it was dry, sunny and warm.
There were many fun activities going on at our event area. Depending on individual preferences all guests had the possibility to play beach volleyball, table tennis, badminton, viking chess and much more. Naturally some fun competitions have been developed during the sports activities. For our youngest guests, the water pistols and water bombs were the most fun.
After some fun and active hours a large and very delicious barbecue buffet was served for everyone – of course including vegetarian options and some tasty dessert. A beach bar with various drinks and music is of course a must at a summer party and was provided at our event area.
As dusk fell, there were still colleagues who were active playing some of our games and other colleagues who enjoyed socializing around the fire bowl.
At the end we look back at a nice, fun and tasty summer party and are happy that so many employees and families joined. It was nice seeing everyone getting involved in different team combinations and connecting with other colleagues.
Data analysis, clinical biostatistics and more.