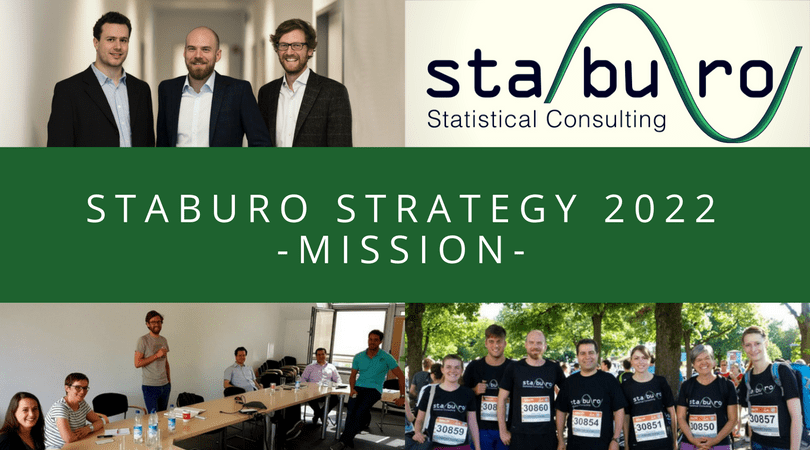 Following our Strategy Workshop with Dr. Thilo Pfletschinger from 3DSE in May, we presented and discussed the results with all Staburo employees.
Our mission statement is a short statement of our organization's purpose, identifying the scope of our operations. It includes information about our key market, our contribution to customers and our distinction from other biostatistics service providers.
Staburo's mission statement:
Staburo offers high-quality statistical services for pharmaceutical, CRO and biotech companies.
We are a reliable and flexible partner for our clients.
Staburo provides advanced statistical solutions, like cross-over correction, high-dimensional biomarker analysis and bayesian modeling.
Working with leading pharma companies, we know how to successfully bring compounds to the patient.
Furthermore, we presented our Vision, Values, common Goals and a Strategy Map for the next five years.