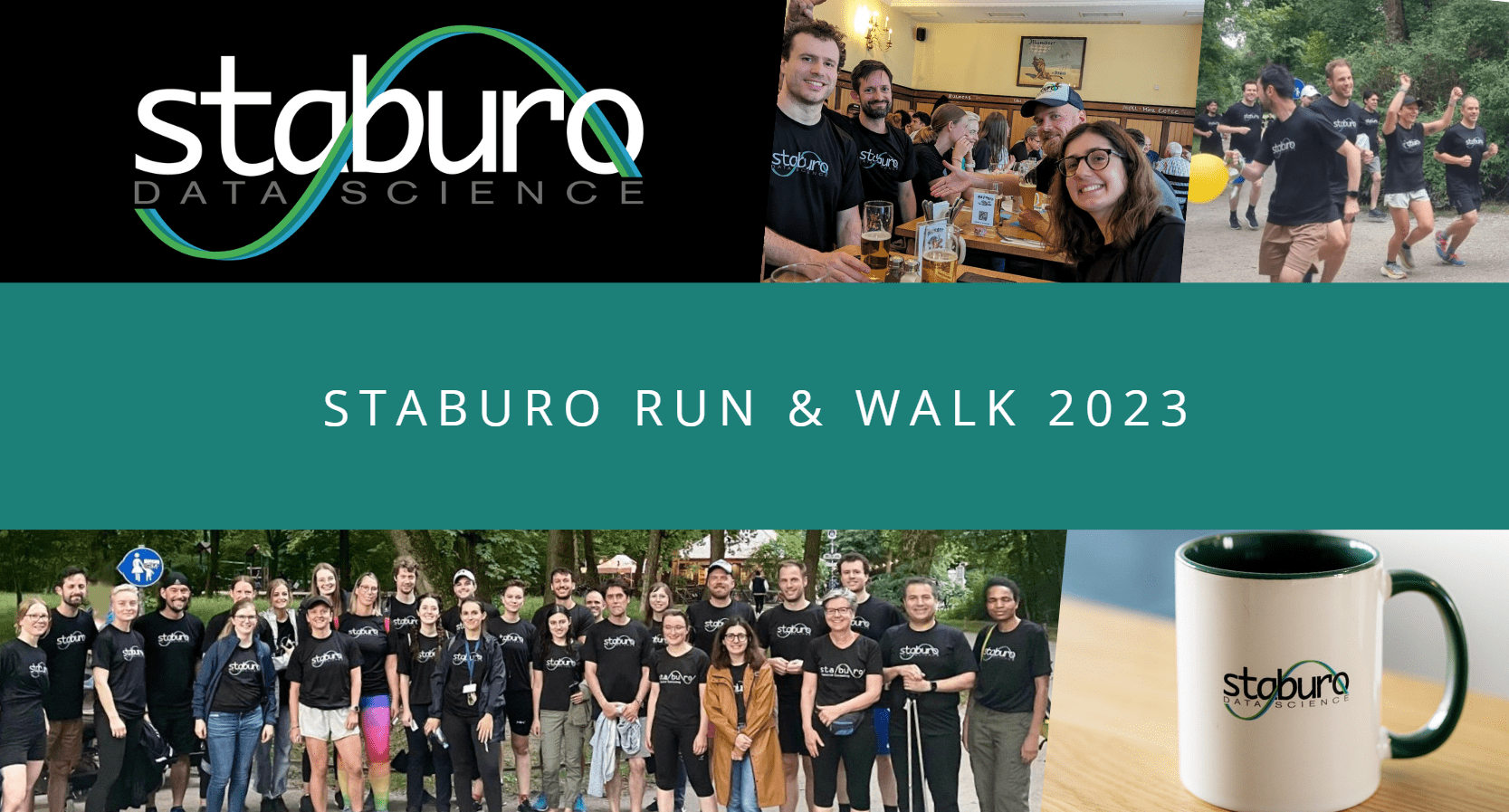 Staburo Running & Walking Event 2023
Of course, our running and walking event could not be missing in our Staburo team event series this year either. It was already the third self-organized company run. End of July on a summer day with mixed weather forecast, around 30 colleagues of our team met at English garden for the annual run and walk event.
This year the route led past the lake house, the Chinese tower as well as the Japanese garden, where our runners covered a distance of 5 km and the walkers 2.5 km. After a short warm-up session, all participants dressed in their Staburo sports t-shirts met at the starting line near the Milchhäusl. Thus, the run and walk event – and for some also the competition – was on. The paths in the English garden offered enough space for all our athletes and various groups at different speeds were formed.
Just after everyone had arrived at the finish line, already the second thunderstorm for this day hit, and we hurried to our after-event location – the Atzinger in the university area. Due to the weather, we couldn't sit in the beergarden, but nevertheless we ended this nice and active event evening with delicious food and drinks.
Thanks to everyone who joined our sporty and fun team event. It was a motivating and cheerful atmosphere throughout the evening, and we enjoyed being active together as a team at Staburo. The next team event is just around the corner by end of September – stay tuned!
Data analysis, clinical biostatistics and more.