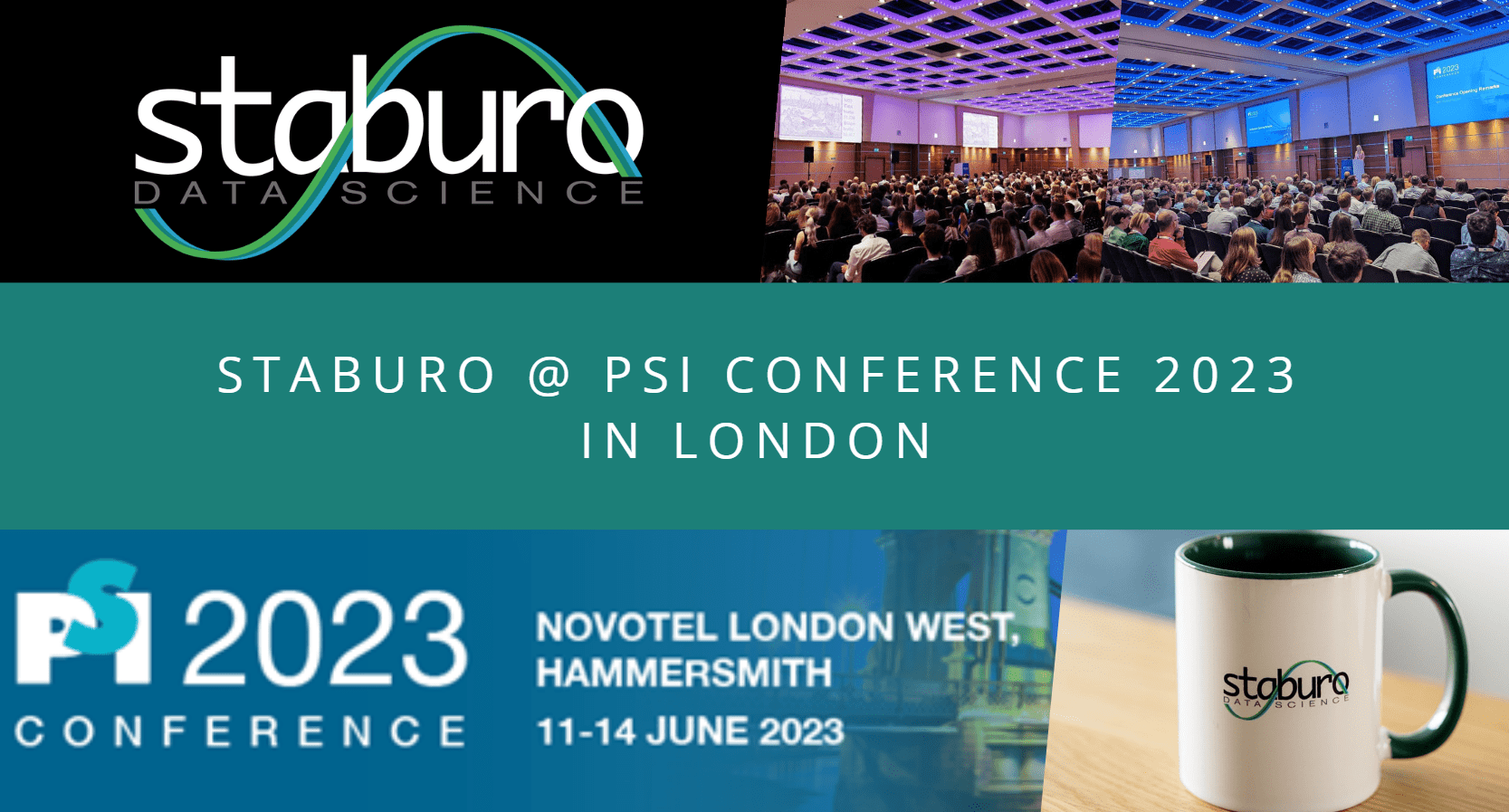 Staburo @ PSI conference 2023 in London
A couple of weeks ago, from 11th to 14th of June the PSI 2023 was held in Hammersmith, London. The conference is regarded as the principal annual event of the statisticians of the pharmaceutical industry and was therefore fully packed with amazing presentations and high-quality posters. Not only during the social events like the evening in the pub or the gala dinner, but also between sessions there were a lot of opportunities for networking, exchanging ideas and meeting like-minded colleagues.
The conference was also a great chance to meet the two co-chairs of the PSI Biomarker SIG Nicole Krämer (Boehringer Ingelheim) and Guillaume Desachy (Astra Zeneca) as well as many other members of the group.
The PSI Biomarker SIG organized an interactive session dedicated to biomarkers with "From basics to hot topics!" as its motto. The session was divided into three parts covering the three main interests of the SIG. Nicole Krämer represented the Machine Learning substream and talked about "Omics and digital biomarkers: two peas in a pod or two worlds colliding?". Deepak Parashar (University of Warwick) gave insights into the biomarker-based designs with his presentation on "Trial Designs: Is there hope?". The data repository substream was represented by Guillaume Desachy and his talk "Who said: a collection of biomarker datasets?".
We are very happy to be part of the PSI Biomarker SIG and are already looking forward to the next group meetings.
And of course we are already looking forward to the PSI conference 2024 in Amsterdam.
Data analysis, clinical biostatistics and more.