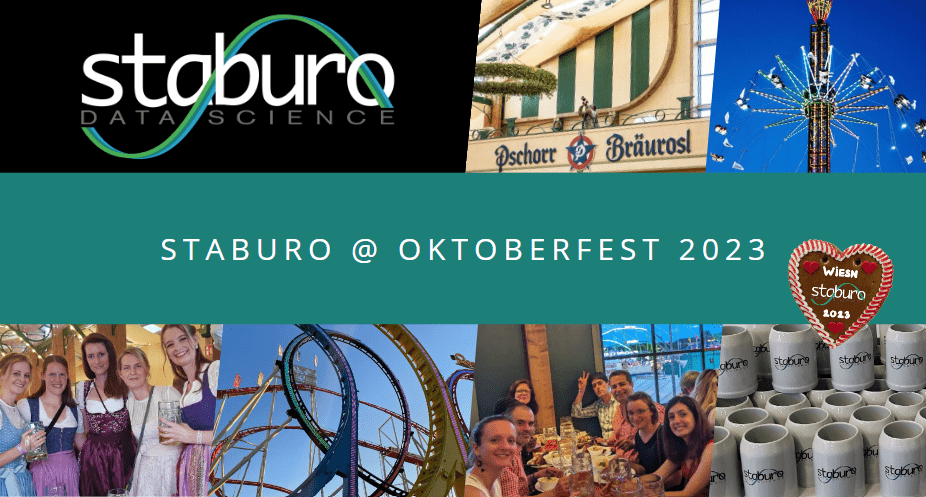 Staburo @ Oktoberfest 2023 
O' zapft is or was – the Staburo annual Wiesn event took place a few days ago. The Oktoberfest is one of Staburo's annual team events.
This year we were lucky again and had enough tables (70 seats) for the whole team and long-time customers in the Braurösl tent. We are looking back to an entertaining evening including, singing, and dancing within the tent and to some exciting roller coaster rides for some of our colleagues.
In our constantly growing international team, we also had colleagues with us this year for whom it was their first visit to Oktoberfest.
Thanks to everyone who made this evening a wonderful and fun Wiesn team event 2023 – we are already looking forward to the next time!
Data analysis, clinical biostatistics and more.