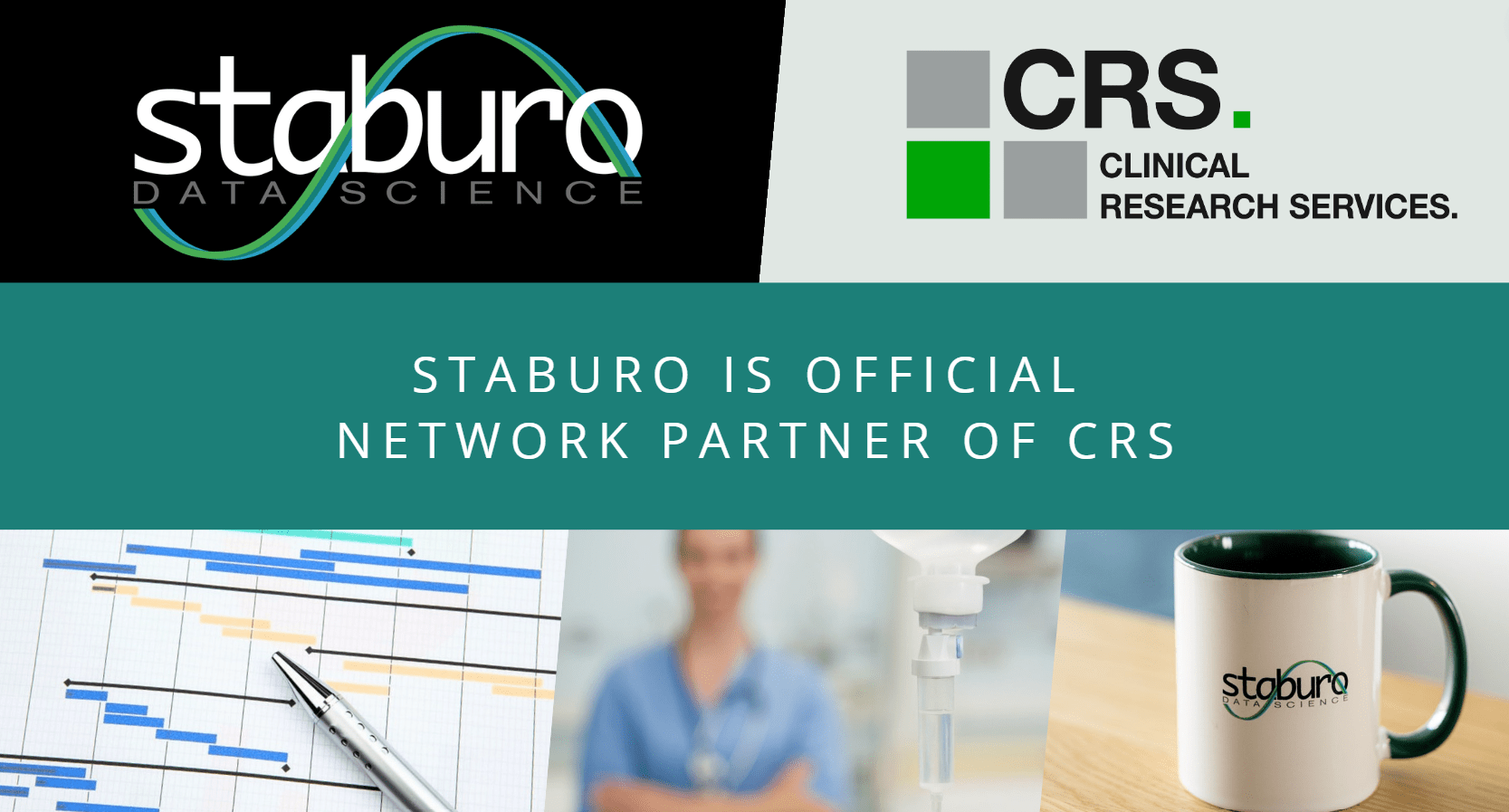 Staburo is official network partner of CRS
Staburo has been working reliably and very well in data science projects with CRS – Clinical Research Services Management GmbH – for several years now.
In this context, it is an honour to announce that Staburo is one of CRS official network partners, together with Physiogenex and FGK, which are also shown on the CRS website.
CRS is an expert for early phase studies and a healthcare partner, which is highly committed to make a contribution in the development of new drugs that improve patients' lives. Every year, they contribute to helping millions of people and bringing new medicines to market.
Over the years we built a close collaboration for projects in which data science support is needed. We are looking forward to continuing the great work and to more exciting data science projects in the future!
Data analysis, clinical biostatistics and more.