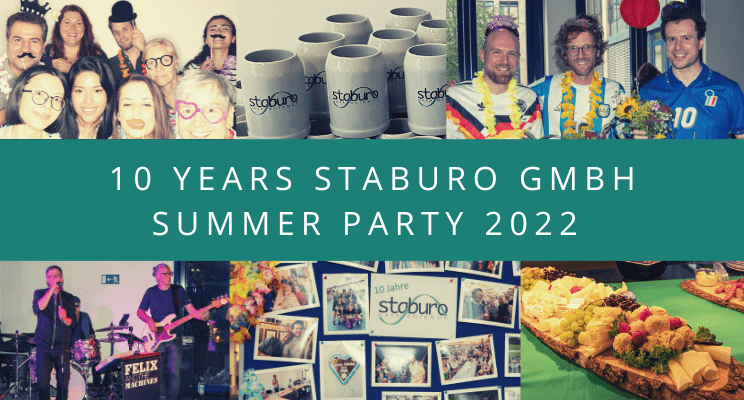 Staburo GmbH 10 year anniversary summer party
To celebrate the 10th anniversary of Staburo GmbH, we organised a summer party. It was a great pleasure to spend this special day with almost 120 people – employees & their families, friends, and other companions.
Even though the weather was unfortunately not so good, we had a nice barbecue & ice-cream, special Staburator beer – served in Staburo mugs, tattoos, tasty cocktails, and great live music. We really enjoyed spending time together again! Some moments were also captured in the PhotoBox. These pictures now decorate our office and remind us daily of this wonderful evening!
Data analysis, clinical biostatistics and more.