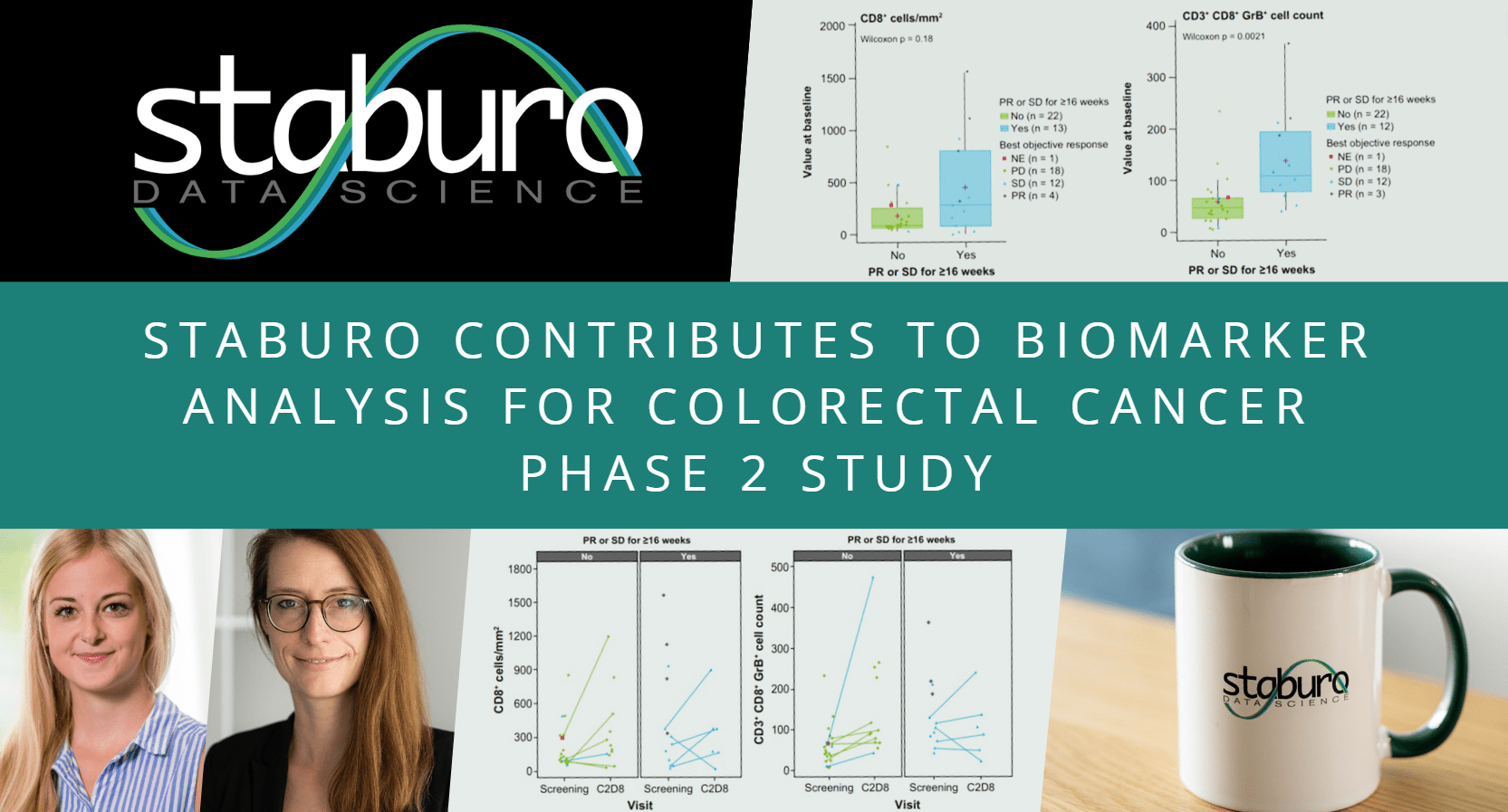 Staburo contributes to biomarker analysis for colorectal cancer phase 2 study
Staburo regularly contributes to publications in different areas.
Most recently, Staburo supported the analysis of a Phase II Study in patients with Mismatch Repair-Proficient (pMMR)/Microsatellite Stable (MSS) Colorectal Cancer (CRC).
The study was the largest prospective study to date assessing the combination of anti-programmed cell death protein 1 (PD-1) antibodies and multikinase inhibitors. This combination has shown encouraging activity in several tumour types, including colorectal cancer. In this study, 5 of 70 treated patients had a partial response, corresponding to an objective response rate of 7%.
The safety profile was manageable and consistent with the known safety profiles of both treatments, except for a higher incidence of grade 3 rash in the study.
Staburo was involved in the biomarker analysis, where tumour samples from 40 patients were analysed by immunohistochemistry. One of the results was that higher expression of biomarkers for pre-existing immune sensitivity (e.g., PD-L1 or CD8) tended to lead to a better clinical outcome.
The paper was published in April 2023 in The Lancet: https://doi.org/10.1016/j.eclinm.2023.101917
Staburo's contribution is mentioned in the acknowledgements – special thanks to our colleagues Laura Schlieker and Rebecca Freudling.
Data analysis, clinical biostatistics and more.