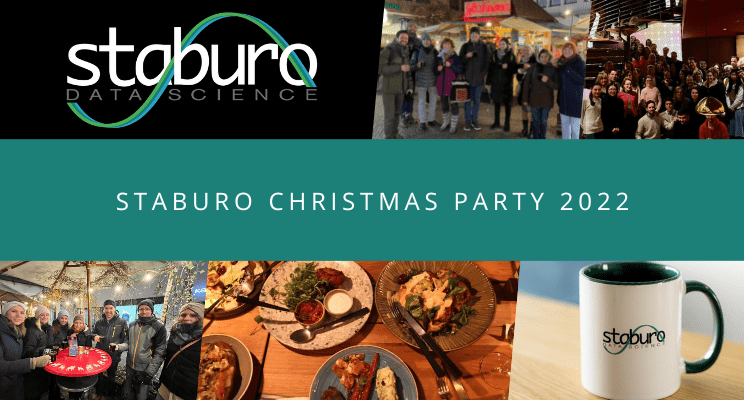 Staburo Christmas Party 2022
The anticipation for our annual Christmas party was great this year – finally an on-site Christmas party again. In the late afternoon, all Staburo team members met at Marienplatz in Munich. It was time for a city rallye, quizzes and riddles around the old-town, organized by the amazing guides from Weis(s)er Stadtvogel.
Small groups were formed, everyone got their rallyebook, and the challenge started. The rallye questions guided us across the old town and everyone still learned new facts about Munich. Of course the one or other mulled wine station could not be passed without a short stop.
After the active part on this very cold day, we all went to the spice bazar – a beautiful and declicious mediterranean oriental restaurant close to Hofgarten and the Opera in Munich. It was an evening full of chatting, laughter, nice food, drinks and last but not least a small award ceremony for our winners of the rallye and of some internal Staburo challenges in 2022.
What a joyful and successful conclusion of the year 2022!
We would like to thank all our employees, customers, partners and suppliers for a fantastic year.
We wish you all a happy, healthy and merry Christmas and all the best for the next year!
Contact us today to learn more about our support in disclosure!