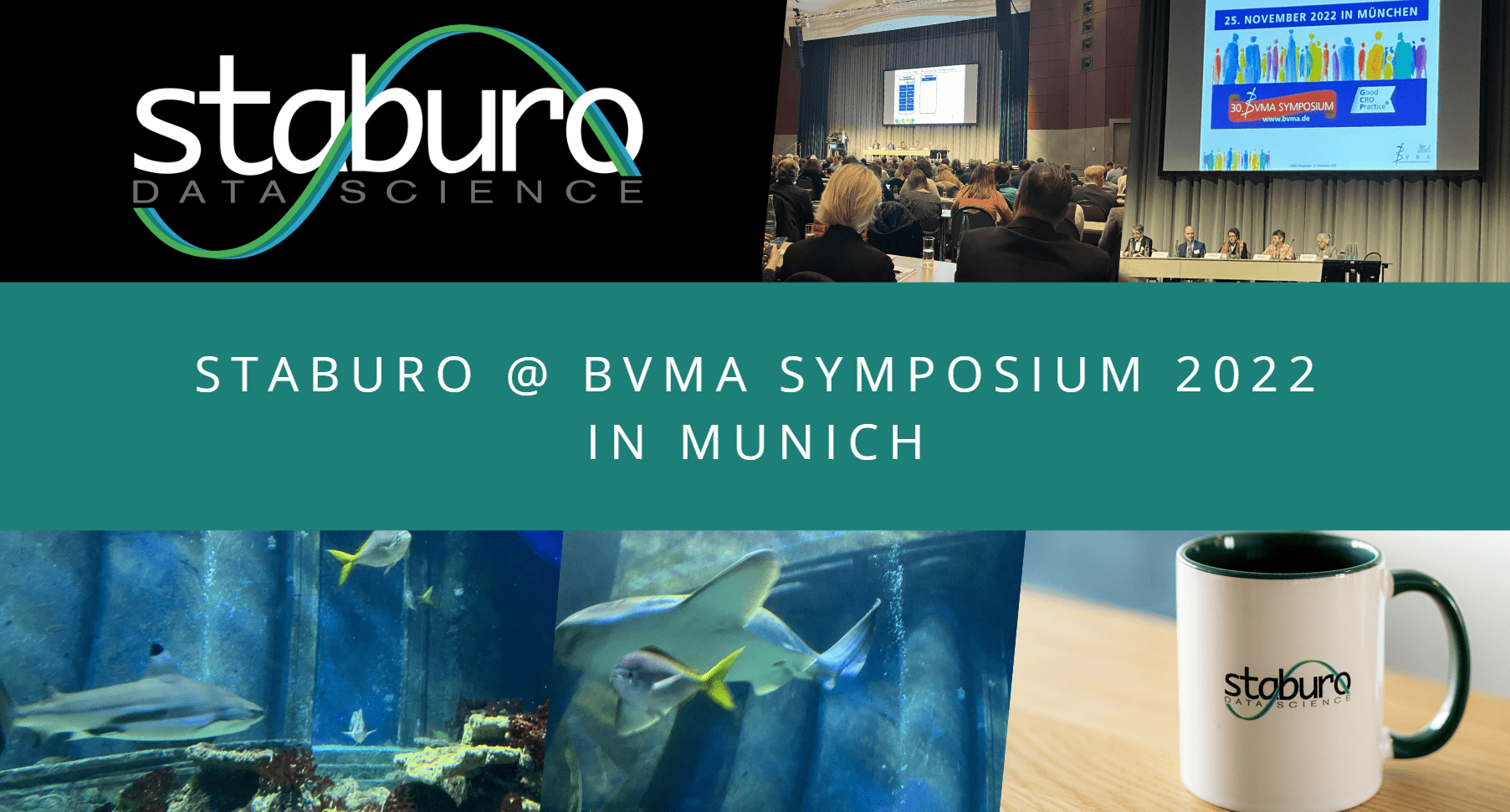 Staburo @ BVMA Symposium 2022 in Munich
Staburo took part in the BVMA symposium on 25 November 2022, at the Westin Grand Hotel, here in Munich. This year it was the 30. BVMA symposium and for this anniversary the get-together took place the evening before at the SEA LIFE aquarium in Munich.
This year's topic was: "New approaches in clinical research – Europe moves together". The symposium presentations and discussions covered the areas of regulatory, decentralized clinical trials, first experiences in the area of CTR/CTIS and as well innovation and digitalisation within clinical research.
We were very happy to learn more about current changes in regulations and updates in the CRO market – thanks to the excellent networking sessions! Congratulation to the BVMA for the organisation of this great event and thank you for the invitation! We are already looking forward to next year's BVMA symposium.
The BVMA represents the interests of its German CRO members. BVMA members maintain a lively exchange of information on topics that important to the German CRO industry, e.g. on questions of liability and insurance, education and training, quality requirements and trends in the pharmaceutical and CRO industry.
Data analysis, clinical biostatistics and more.