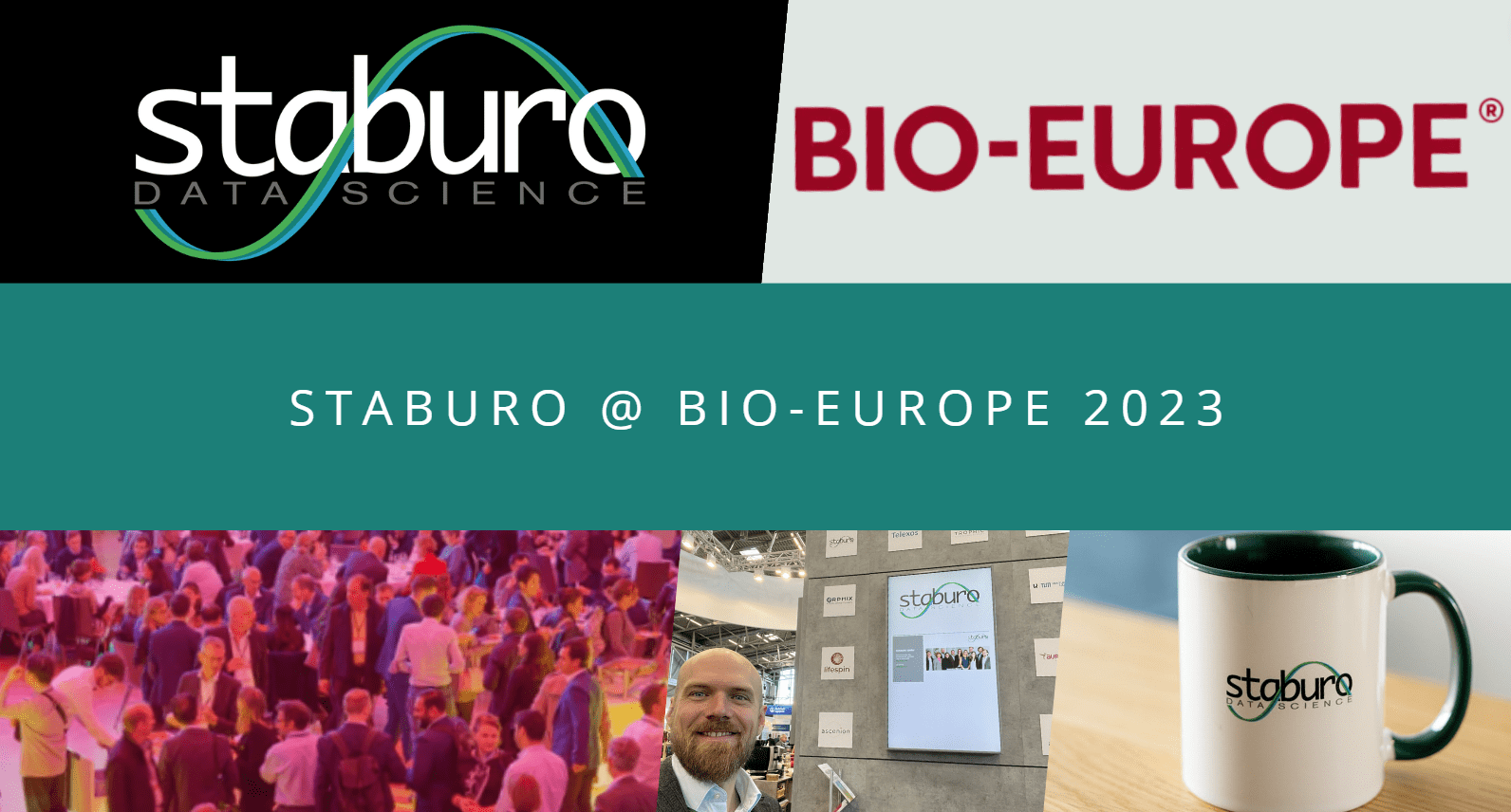 Staburo @ BIO-Europe 2023 in Munich
Staburo's Managing Director Roland Stieger joined the BIO-Europe two weeks ago and enjoyed the great networking opportunities of this partnering conference with over 5000 delegates!
In addition to several one-on-one meetings, in which Roland discussed data science challenges of potential partners, we were very happy to have our brand and company information shared at the Bavarian booth, thanks to Bio-M.
Roland also attended the well-organized official BIO-Europe evening receptions, in the famous Residenz and at the Nockherberg where it was very nice to catch up with known and introduced colleagues, all from our industry. Thanks to EBD for this great conference!
Data analysis, clinical biostatistics and more.