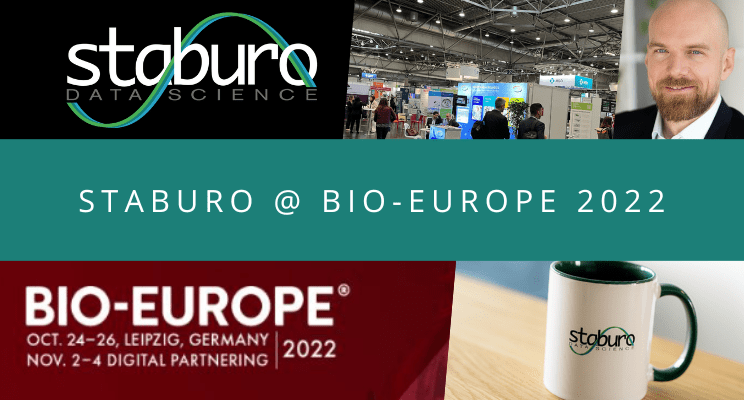 Staburo @ BIO-Europe 2022 in Leipzig
Staburo's Managing Director Roland Stieger joined the BIO-Europe last week and enjoyed the great networking opportunities of this partnering conference with approx. 4800 delegates!
In addition to several one-on-one meetings, in which Roland discussed data science challenges of potential partners, there were panel discussions, e.g. about changes in Health Technology Assessment in Europe with Florian Diwischek (Novartis) and Fabian Berkemeier (IGES).
Roland also attended the well organized official BIO-Europe evening receptions, where it was nice to catch up with known and introduced colleagues, all from the (bio)pharmaceutical industry. Thanks to EBD for this great conference and see you next year in our hometown Munich!
Data analysis, clinical biostatistics and more.