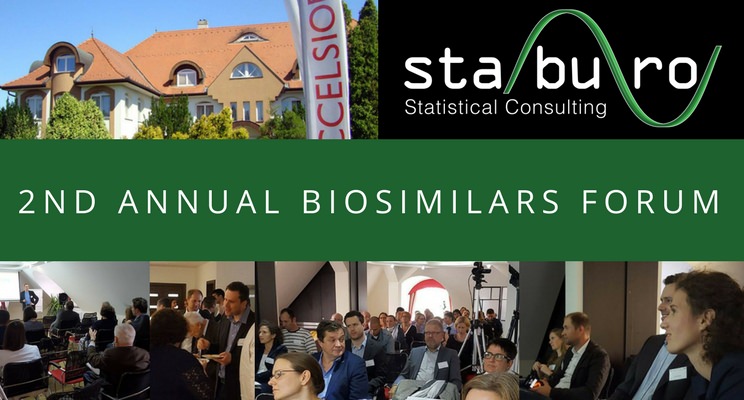 The 2nd Annual Biosimilars Forum was hosted in Budapest in October 2017. Clinicians, statisticians and regulatory representatives from around the world gathered here, to share with each other their perspectives on this hot topic of research, in lectures and informal discussions. The professional lectures of the event reflected the challenges in this special and complex field of drug development.
Use Staburo's expertise with biosimilars
Staburo is already supporting several biosimilars companies in the development of their biosimilar drugs. We are involved in the stability and similarity testing at an analytical level, according to the latest draft FDA guidelines and EMA reflection paper. Besides this, we bring our statistical knowledge into the companies for innovative study designs and plan state-of-the-art statistical analyses that are key for bringing biosimilars to the market as fast as possible.