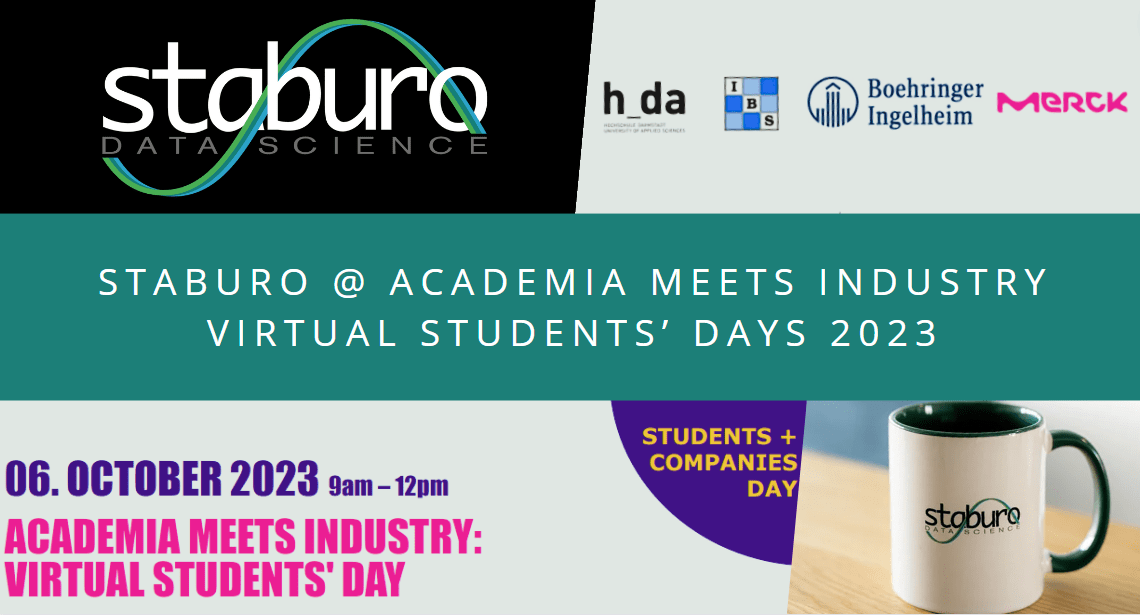 Staburo @ AMI virtual student days
Are you interested in shaping the future generation of statistics and data science in the pharmaceutical industry? Staburo will be part of the Academia meets industry (AMI) – virtual students' day.
The AMI event brings together students and representatives of industry and academia. It will take place on 6th of October from 9:00 am – 12:00 pm. Each time slot will be 20 minutes long and for students there will be enough time to get to know the various companies and universities. For more details please refer to the official flyer:
Our core purpose at Staburo is: Excellent data science to improve and save lives. To follow our purpose and to inspire others – a part of our Staburo team will provide insights on Staburo's core business and expertise, the development of our company as well as interesting opportunities within our company.
At the end of each session there will be plenty of time for networking and discussions.
Many thanks to the organizers of this event – it is always a pleasure to connect with future talents of our industry.
We are already looking forward to seeing you and answering your questions on October 6th.
Data analysis, clinical biostatistics and more.