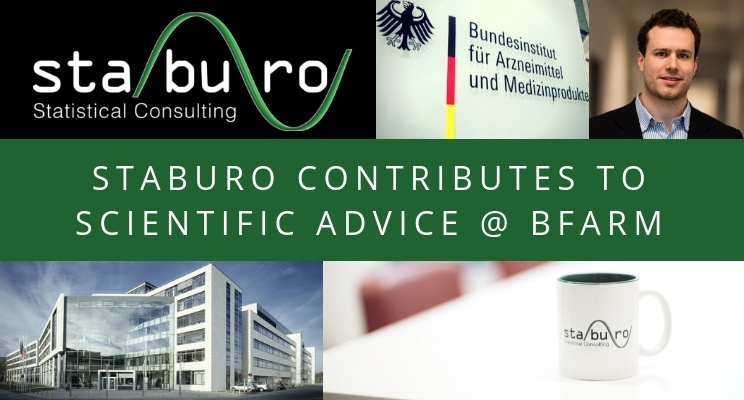 Staburo supported Scientific Advice at BfArM
Staburo's Managing Director Josef Höfler prepared and took part in a Scientific Advice meeting at the agency BfArM (Bundesinstitut für Arzneimittel und Medizinprodukte) in Bonn.
At the BfArM, roughly 1,000 employees (physicians, pharmacists, chemists, biologists, lawyers, engineers, technical assistants, administrative staff etc.) are involved in the tasks of licensing, improving the safety of medicinal products, detecting and evaluating the risks of medical devices, and monitoring the legal traffic in narcotic drugs and precursors. The most important aim of these activities is to increase the safety of medicinal products and thus that of the patients.
In this Scientific Advice, a client's Biosimilar Clinical Development Program was discussed with the authorities, client representatives, consultants and Staburo's Managing Director Josef Höfler. Main topics of the meeting were study design of the pivotal trial, including sample size considerations, primary endpoint and statistical analysis.