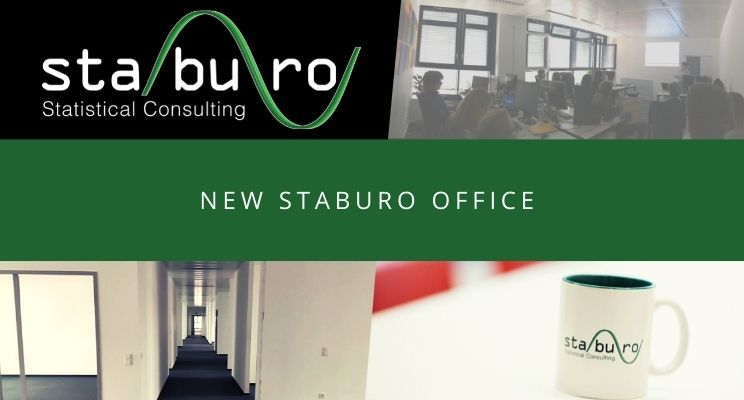 Staburo moves to new Munich office 
We took the opportunity to move to a bigger office space recently. The move was – due to home-office as current preferred way of working – logistically easier to perform than expected. We now rent a much bigger space than before and thanks to the top floor location, it has a very light and airy feel! We are very happy to stay in the same office building in Munich-Giesing, with its great cafeteria, summer terraces and super-friendly staff! We are sure that this will be very soon the perfect place to communicate, collaborate and grow together – for our current 45-people team, our clients and the excellent colleagues and clients that will join us in the future!
Data analysis, clinical biostatistics and more.