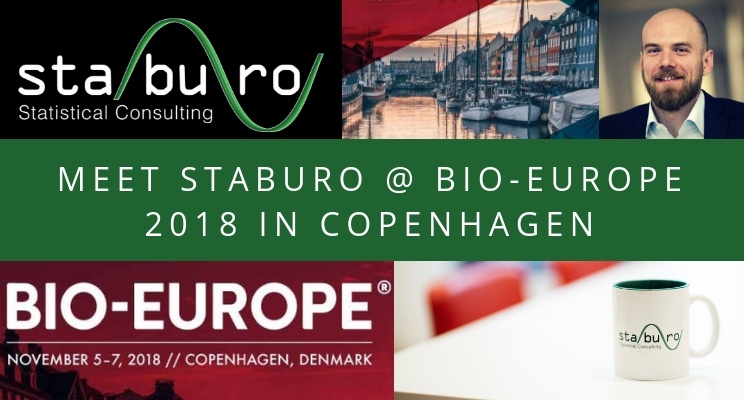 Staburo's Managing Director Roland Stieger will join the BIO-Europe for the fourth time and will enjoy the good organization and networking opportunities of this partnering conference.
For the first time, we will have our own booth at the bavarian pavilion. At our stand, you can approach Roland (if he is not at the partneringONE meetings) to talk about your current and future biostatistics challenges. If Roland is not there, please leave your card or a note and he will contact you.
Here you find some live footage of Roland by labiotech.eu from last year's BIO-Europe in Berlin:
***UPDATE***8NOV2018***
We thank you for all the great meetings and visits to our booth!