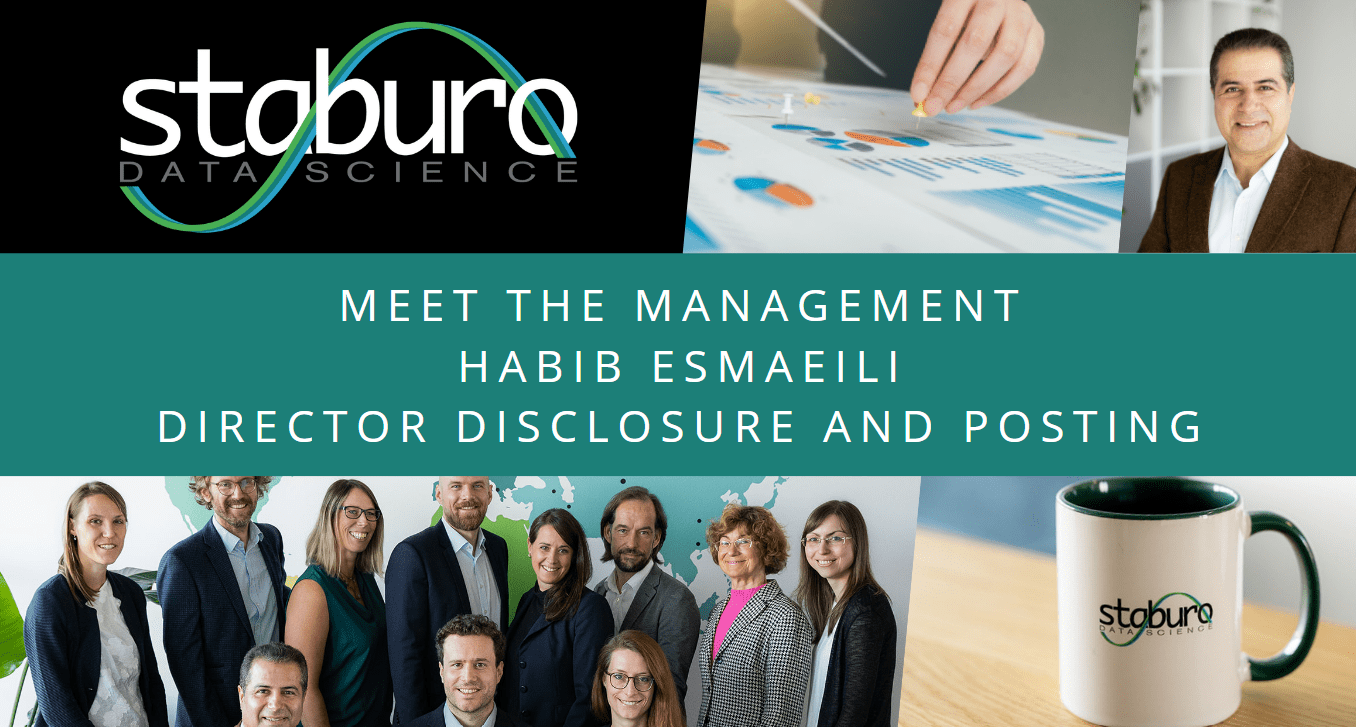 Meet the Management – Habib Esmaeili – Director Disclosure and Posting
Since our team grew substantially, we searched, appointed, and enabled a bigger management team at Staburo, consisting of two heads (of departments) and six directors (focus on data science topics). We want to give them a chance to talk about themselves and their passion! Therefore, we publish a mini news series about the management team members and will continue with our Director Disclosure and Posting, Habib Esmaeili.
Who are you?
My name is Habib Esmaeili, Director of Disclosure and Posting of Staburo GmbH. I am a statistician by training, did my PhD in mathematical statistics at the Technical University of Munich (TUM), work for Staburo more than 11 years and have very deep experience with disclosure of clinical trials for more than 9 years now.
Tell us something about your area of expertise.
I am an experienced statistician and have very good expertise in data transparency of clinical trials. As a statistician, I support our clients in statistics from writing protocols and SAPs to reporting the results. As a disclosure expert, my team and I support clients to ensure the disclosure readiness of documents and data. We help trial teams to follow disclosure requirements and comply with transparency laws or policies. We are also responsible to provide sufficient and correct information to the public, based on clinical trial reports.
What are your goals for your role?
We have successfully created an expert team for supporting our clients in clinical trial registry, records maintenance, and results disclosure. As Director of Disclosure and Posting, I try to expand our expertise and services to all areas of data transparency, while keeping the quality high!
What motivates you as an individual?
Our daily work improves not only the quality of clinical trials, but also the life of patients, now and in the future. We provide information to the public such as researchers, students, and patients, for whom this information may improve their lives or advance their personal research on certain treatments. This is the biggest motivation for me as an individual!
What would you like to share about your personality that you believe it is useful for your role?
I believe in collaboration and teamwork, initiatives and growing together. I think creating a team with such skills in a friendly atmosphere at work leads to success in career for our team and our company!
Contact us today to learn more about our support in disclosure!