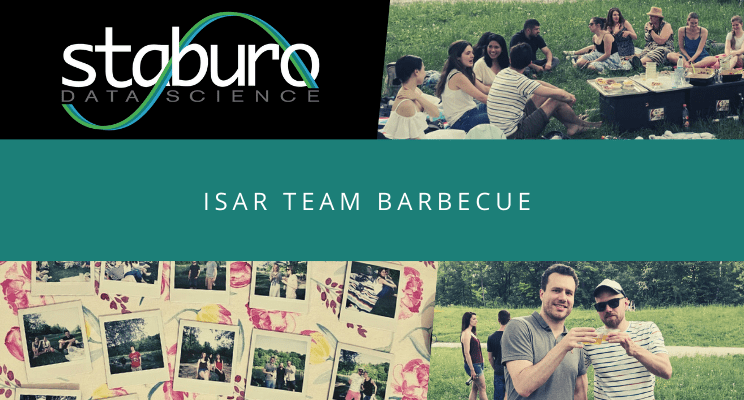 Staburo team event @ Isar 
We were very happy to get together last week for the first outside team event of the year, with 30 Staburo colleagues!
A big part of our work was, also in 2022, still performed from home. Therefore, we were really looking forward to having a picnic together. The weather was perfect – over 30°C for the first time this year – yet another confirmation of the cliché that Munich is the northernmost Italian city. Some even went for a dip in the ice-cold Isar river.
The food with various tartes and salads was delicious as always and the atmosphere was great – even some new trend drinks were born! We are looking forward to the next team events!
Data analysis, clinical biostatistics and more.