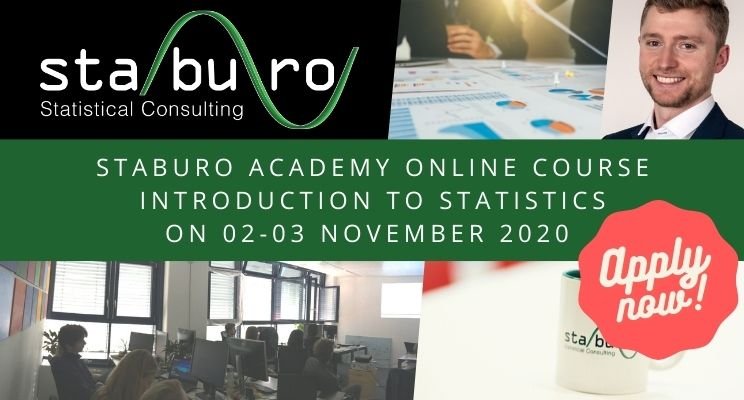 Introduction to Statistics online course 
Our first course "Introduction to Statistics course" will be a 2-day course 02-03 November 2020!
The course, which takes place online, is about providing a solid foundation in Statistics through practical application and with mathematical details kept to a minimum. Topics will be descriptive Statistics (how to summarize data), exploration of data, graphics, and presentation of data, assessing significant differences between groups, investigation of associations and correlations and basic trend analysis.
This course is designed for anyone wishing to understand basic statistical techniques thoroughly, e.g.: Clinical Research Associates, Project Managers, Team Managers, Principal Investigators, Medical Professionals, CMC Managers, Regulatory Affairs Managers.
The course will be held in English and the detailed agenda will be sent out a few days before the start of the course. You find more details here!
Data analysis, clinical biostatistics and more.