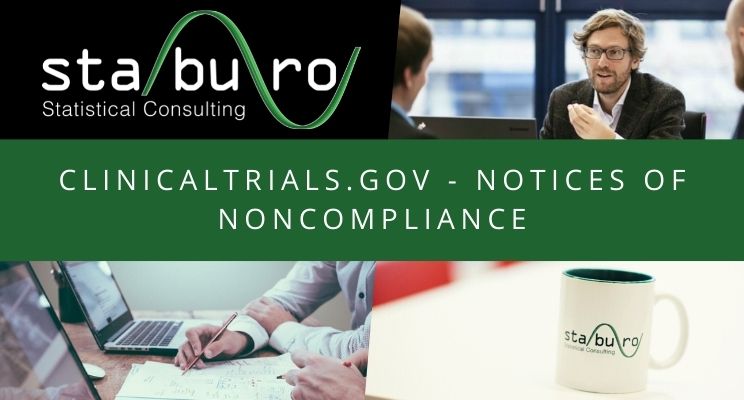 Disclosure: FDA continues to take action on failure to submit required clinical trial information
Last month, the FDA sent out a 3rd notice of noncompliance for not submitted clinical trial results, for the first time to the primary investigator of an academic trial.
The previous notices, sent out in April and July of 2021, were related to trials from industry sponsors.
Trial sponsors risk a fine of up to $ 10,000 for noncompliance with US federal law.
The time to check your compliance with FDA's disclosure regulations is now!
Staburo's team of disclosure experts can provide exactly the advice and support you need: From checking general disclosure requirements of your studies, providing input to your trial protocols for disclosure readiness, to finally posting your study results in time on clinicaltrials.gov.
Get in touch with us – we are looking forward to working with you!
See: ClinicalTrials.gov – Notices of Noncompliance and Civil Money Penalty Actions
Disclosure and posting with Staburo.