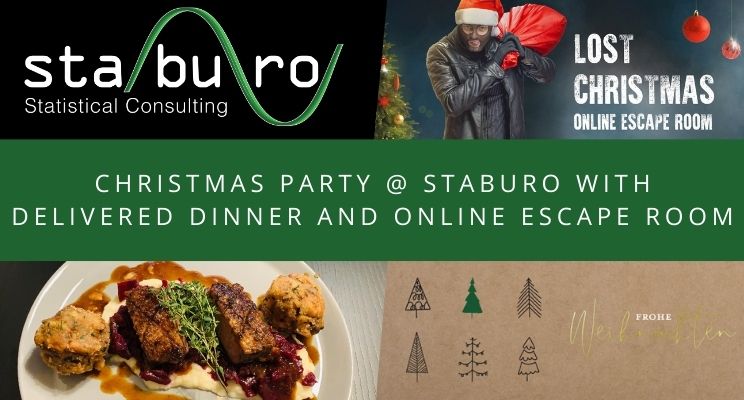 Christmas Party 2020 @ Staburo
Our Christmas Party was a special one this year. Due to the current situation the event was taking place virtually. Together in groups we prepared and enjoyed delivered food packages. On the menu was a classic Christmas duck dish or a tasty vegan option followed by an orange cake with roasted apple and cinnamon mousse.
The second highlight of the evening was an online escape room game. Some of the teams completed the challenge within the time limit of one hour. The others are still searching for the person how stole the Christmas wish lists – we hope that they are successful, so that all your Christmas wishes will come true. With this in mind, we wish you relaxing Christmas holidays as well as health and happiness for the new year!
Data analysis, clinical biostatistics and more.