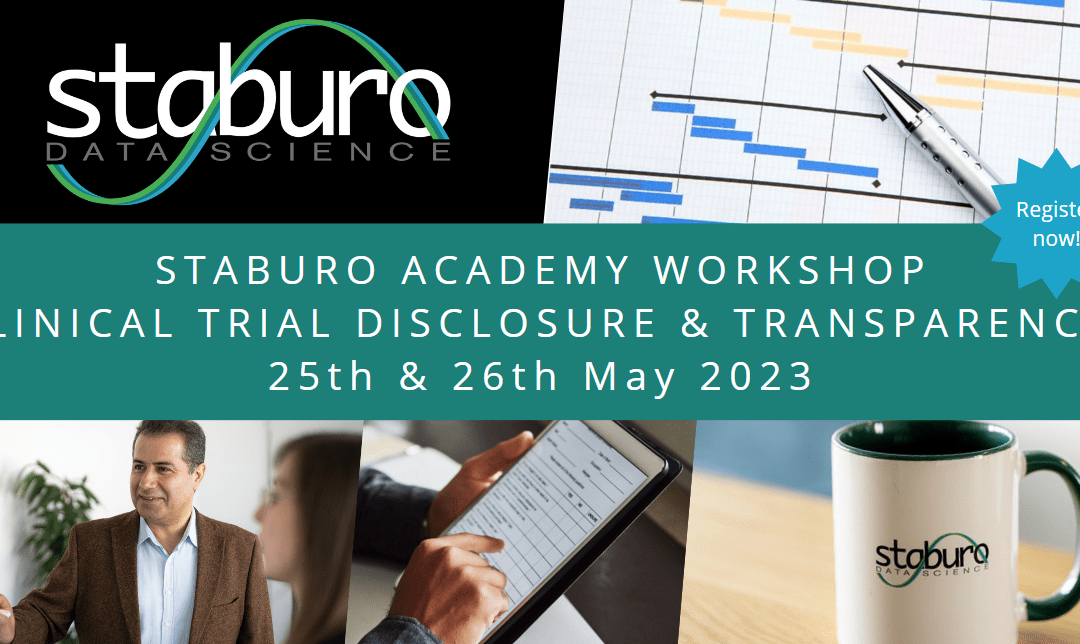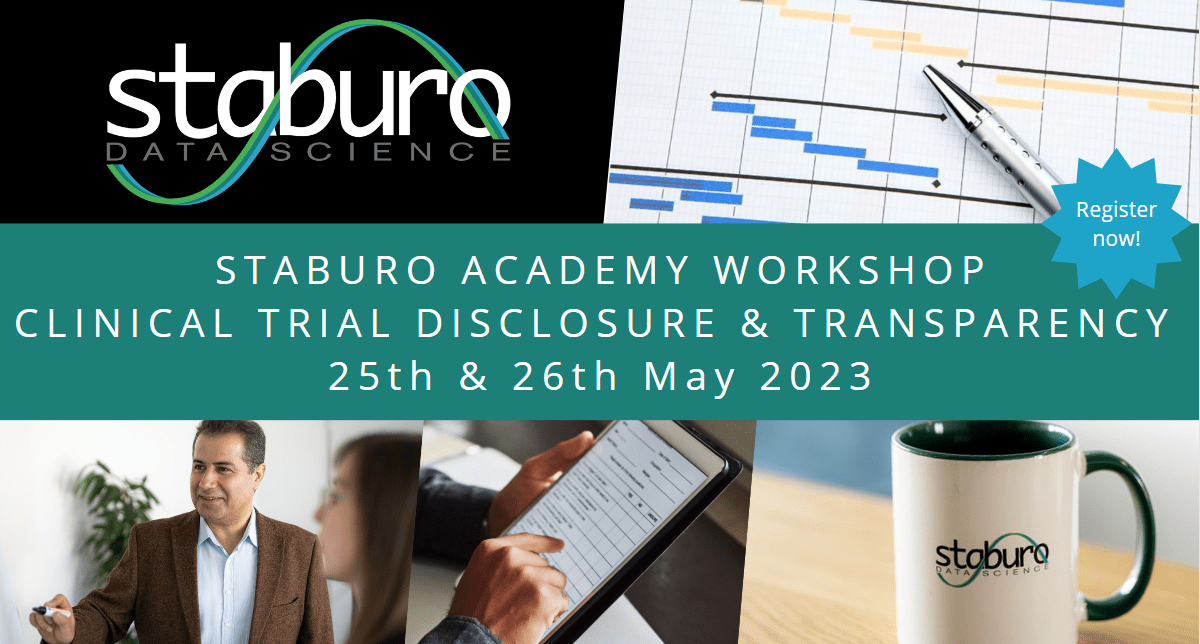 Staburo academy – Clinical trial disclosure & transparency online workshop
There is an increasing demand for transparency in clinical trials. This interest in transparency is not only demanded by the public but also by global regulators like FDA (US) and EMA (EU), with the overall aim being to make as much clinical trial information public.
For study managers in smaller companies and in academia it can be hard to keep up with this constantly evolving landscape of regulations. Additionally, the scope of required information, the increased demand for disclosure of documents, and actual data entry into platforms is often challenging.
This interactive workshop is designed to bring you up to date with the currently applicable regulations. We will have group sessions to practice protocol and results data entry into the platforms and will give advice on handling timelines and necessary record updates. Following this workshop, you will be confident in disclosing your studies in full compliance with applicable regulations and your own transparency goals.
The workshop is addressed (but not restricted) to industry or academia professionals who are interested in clinical trial disclosure and transparency.
The course will be held in English and takes place on 25th & 26th of May 2023. You can find more details here.
For questions and registration please contact: academy@staburo.de
Looking forward to seeing you in the online workshop!
Data analysis, clinical biostatistics and more.