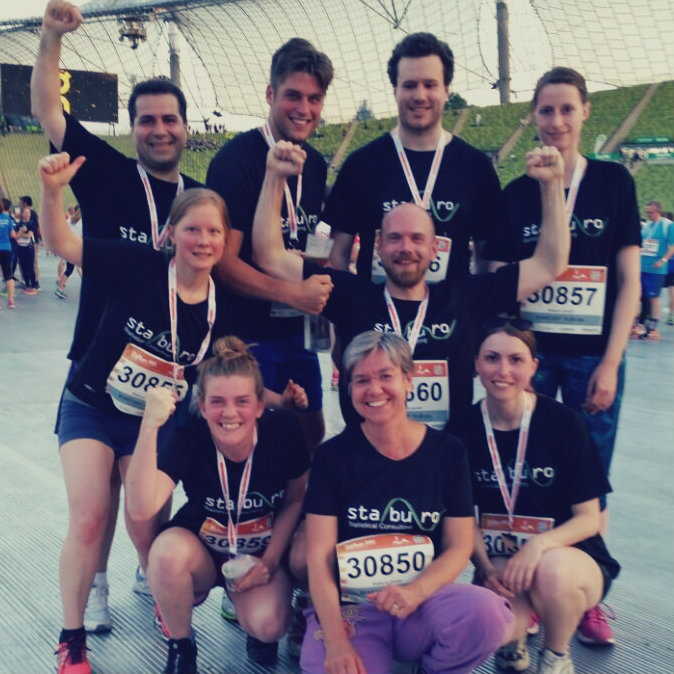 The Staburo team once again proved that it has endurance, power and a great finish. This time, for a change, not in biostatistics projects – but in the 2017 B2RUN Munich, alongside 30,000 other runners.
The race track was 6.1km long and took us through the picturesque 1972 Olympic Park, which alone was worth the hardship. We may not have been the fastest overall, but we claim to have finished as No. 1 in the biostatistics consulting category.
If other companies want to challenge this, please send us the exact data. One of our statistics experts will check it out – be aware that very fast outliers will not be analysed here.
After the B2RUN, we relaxed and had dinner together at the greek restaurant 'Kalypso' in Munich. Great weather, great event, great team!